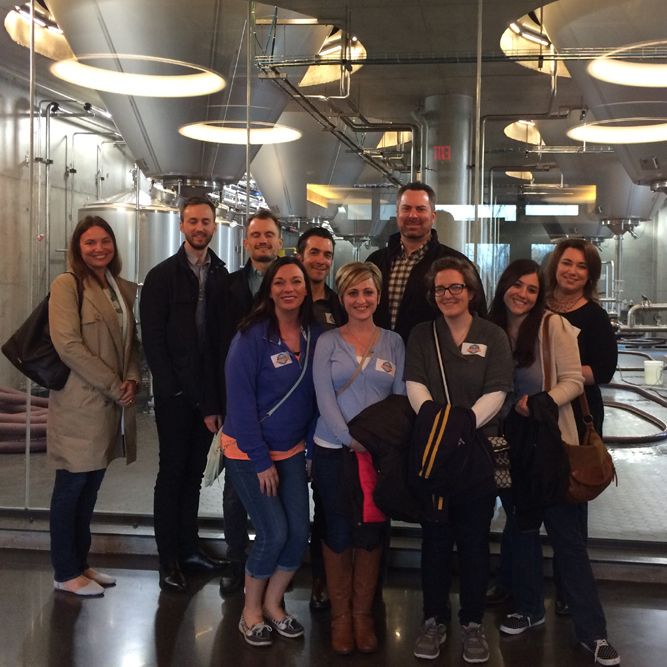 Custom
Did you know we specialize in custom tours?  This package allows you to add-on other tour options such as food, distillery, PedalPub, or chocolate. You tell us where you want to go and what you want to do! If you have no idea, leave it to us! We are the experts and can help create a customized experience for you and yours guests!
After all we have been doing this for almost 5 years! Did we also mention some of our guides also work at the breweries and brew beer?
What's Included - All Inclusive Experience!
Select your length of time and number of breweries
You tell us what you want - we'll make it happen!
Custom pick up and drop off or you select a pick up location 
Sample local craft beer - pint or flights included
Snacks 
Bottled Water
Cooler to store your growlers in
Fun and knowledgeable tour guide
Professional driver
Select your bus
Gratuities for brewery staff, tour guide and driver
Options
Behind the scene tour at 1 brewery
Have food catered into a brewery
Have private dining arranged at a brew pub or restaurant
Include a city sightseeing tour
Pint glasses for souvenirs - Brewery pint glass $7.50, Twin Cities Brewery Tours glass $6
T-shirts or souvenirs - pricing will vary from brewery to brewery
Beverage Rules
You are allowed to bring a cooler with ice and beverages.  Beverages in glass are not allowed.  Hard liquor is not allowed.  Beer in cans or plastic are allowed.  Wine, hard lemonade and hard cider is allowed. Soda, water and non-alcoholic beverages are allowed.
Pricing
Pricing will vary on transportation selected, number of people, overall tour length, number of breweries and what you would like included.  Let us know if you have a budget in mind, we'll design an experience around it.
Service Area
We are partnered with breweries all over the metro area.  Open Air Bus only operates in Minneapolis or St. Paul and pick up in Minneapolis or St. Paul.  Our enclosed coaches operate all over the metro area.  Free service pick up location is within the 494/694 corridor.  Additional cost may apply for pick up outside of our free service area. We can accommodate a custom pick up and drop off outside of the metro area.