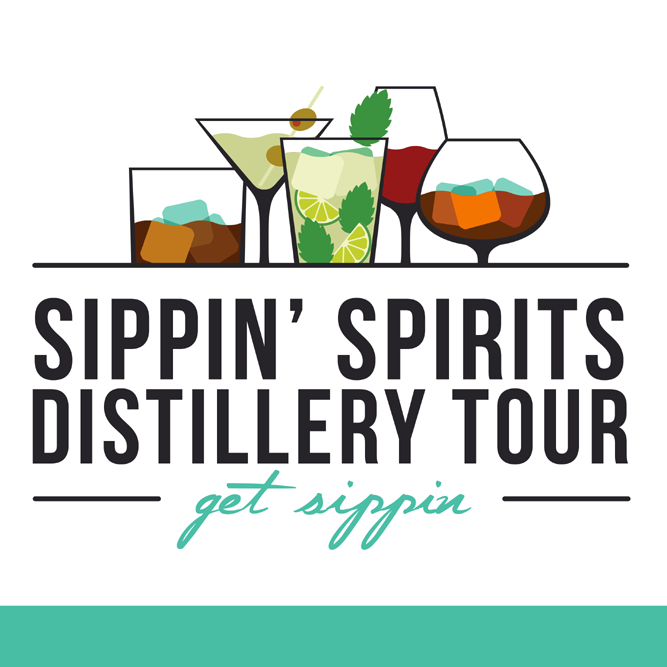 Chocolate Decadence
Who doesn't love chocolate? On this tour you will experience how chocolate is made and be able to taste many samples!Tour Operates
1pm Saturdays
What's Included
Sample local foods at each place
Sight-seeing and going for a scenic walk
Bottled Water
Fun and knowledgeable tour guide
Convenient pick up and drop off location
Professional driver
Enclosed luxury coach (available year round) or our new open air bus (available during warm months only)
Special discounts at each stop
Tastings
Oprah's "best truffles in the country, possibly the world" 
Award winning truffles featuring Felchlin grand cru-couverture
Potion #9 Chocolate Sauce
Distinctive honey bon-bons
Gooey caramel pecan turtle from a local favorite since 1932
Sipping Chocolate
You're new caffine fix?? - the popular cacao nibs
Truffle of your choice - 41 - 99%.  Our favorite is the Himalayan Caramel
Can't leave here without their famous Chicago Mix® popcorn
Sample different chocolate cacao percentages
*Tastings subject to change without notice.
Pricing
$65
Location
Pick up at InterContinental St. Paul Riverfont Hotel lobby
Tour Policies
All tickets sold are nonrefundable and cannot be exchanged or rescheduled. This tour is held rain or shine. 
Tours must have a minimum of 12 people booked for tour to operate. You will receive notice the day before the tour if minimums are NOT achieved. If minimums are not met, tickets will be fully refunded or rescheduled for a different tour date.
Looking for a private tour, wanting to celebrate an occasion or have a group larger then 12 people, please check out our private tour packages and CONTACT US to arrange for a private tour.
Saturday
Quick Details
Dates:  Select Saturdays
Time:  Noon - 4pm
Price:  $75
Distilleries Include
Pick Up Location Information
825 Hennepin Ave, Minneapolis MN 55402 - Outside of Rock Bottom Brewery in LaSalle Plaza 
Please arrive 15 minutes early to check in, make sure to bring your ID!
Wear comfortable shoes and clothes.
Multiple parking ramps are available right in the area or choose metered parking 
Transportation
This tour includes our fun open air bus April - October, and our luxury coach November - March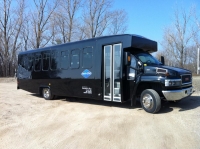 Distilleries
Urban Growler
Urban Growler is Minnesota's first woman-owned brewery with a mission of galvanizing the beer drinking community.  Their beer is handcrafted in 10-barrel batches under the close supervision of Head Brewer and Owner, Deb Loch. They make both traditional beers, like CowBell Cream Ale™, as well as non-traditional beers like Big Boot™ Rye IPA.  Their "Plow to Pint®" Series emphasizes creating brews with a unique local twist. They partner with our Urban Farmers to bring their harvest, such as Minnesota wild rice, honey, raspberries, and pumpkins (to name a few) into their specialty beers.
Boom Island 
Boom Island has been brewing unique, Belgian-inspired craft beers in Minneapolis since 2001. The founders were professional French horn players who left the orchestra world to channel all their creativity into brewing.  Kevin, one of the owners, traveled to 13 breweries across Belgium to brew side-by-side with the leading innovators in Belgian brewing. He also brought home the ultimate souvenir: nine strains of yeast from their source breweries. Today, Kevin uses several of those strains to produce the elusive qualities only found in beer from the breweries of their origin.
Fulton
Fulton was the first brewery to find their home in the Northloop neighborhood founded in 2009.  Started homebrewing out of a South Minneapolis garage and contract brewing at a small Wisconsin brewery. Their dream was to build a real Minneapolis brewery of their own in the next 5-10 years, and quit their day jobs along the way. They ended up building 2 breweries within 3 years.  Some of their popular brews include Sweet Child of Vine and Lonely Blonde. 
Food
Urban Growler features a restaurant with a full menu and at Fulton you can usually find a food truck
Ending Location
Ending location will be the same as the starting location at Rock Bottom Brewery - the first Brew Pub in Minneapolis.  After the tour stop in - we'll give you a "buy one pint, get one free pint".  A drink and food full menu is available in the bar or restaurant.