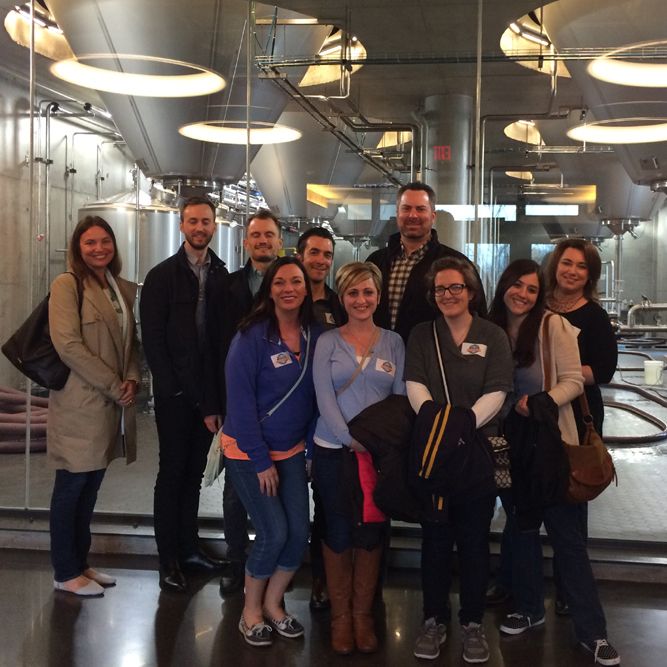 Custom
We specialize in custom tours!  Get a tour they way you want, nothing is out of the question.  We understand attention to details to what makes a fun time turn into a great time.  Let us know what we can do to make your event fun and outstanding and we'll make it happen.
What's Included
Select your length of time and number of breweries
You tell us what you want - we'll make it happen!
Custom pick up and drop off or you select a pick up location 
Sample local craft beer - pint or flights included
Snacks 
Bottled Water
Cooler to store your growlers in
Fun and knowledgeable tour tour
Professional driver
Select your bus
Gratuities for brewery staff, tour guide and driver
Options
Behind the scene tour at 1 brewery: $10 per person
Have food catered into a brewery
Have private dining arranged at a brew pub or restaurant
Include a city sightseeing tour
Pint glasses for souvenirs - $7.50 from any brewery, $6.00 from Twin Cities Brewery Tours
Tshirts for souveniers - pricing will vary from brewery to brewery, $10 from Twin Cities Brewery Tours
Beverage Rules
You are allowed to bring a cooler with ice and beverages.  Beverages in glass are not allowed.  Hard liquor is not allowed.  Beer in cans or plastic are allowed.  Wine, hard lemonade and hard cider is allowed. Soda, water and non-alcoholic beverages are allowed.
Pricing
Pricing will vary on transportation selected, number of people, overall tour length, number of breweries and what you would like included
Service Area
Our open air bus only operates within Minneapolis/St Paul for a max of 3 hours.  Our other coaches operate any where visiting breweries within the metro area.  These coach buses are available for any length of time.