Taste Twin Cities
Wondering what to do in Minneapolis/St. Paul? 
Test .......
Connect With Us
Facebook Feed
Taste Twin Cities
3 days ago
'Tis the season for bachelorette celebrations! Give yourself a break from planning and skip to the party. Book your one-of-a-kind Twin Cities experience with us, and we'll take care of the rest!
Taste Twin Cities
6 days ago
Giveaway #5! Here's your midweek pick-me-up: enter to win 2 pints and a coaster from Inbound BrewCo! Just tag your beer bestie in the comments below! Winner will be chosen Tuesday, 4/24. Local pickup only. Cheers!
Come Experience the Twin Cities
Twin Cities Brewery Tours
Get hoppin' with us on a variety of our brewery tours! We will bring you to many of the different local breweries and you will experience and taste brews. Tours are available to the public or for private groups.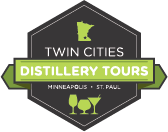 Twin Cities Distillery Tours
Have you heard about the latest trend and craze? Craft spirit cocktails are delicious and we bring you to some of the best distilleries in Minnesota!